We are not currently accepting clients.
When we welcome your dog or dogs into our home for dog boarding, we try our best to make them feel as much like they are at home as possible. If you do not crate your dog at home we will not crate them. If your dog sleeps in bed with you, we'll let them sleep with us. At our home it is like going to camp where they'll be able to play with other puppy pals in our large fenced-in backyard and to come inside for a rest when they want. We have custom made gates in our home so we can separate pups as needed. We take care of all their needs: feeding, watering, administering medications, loving on them…
$50 for 1 dog (drop off day daycare is included in overnight rate)
$75 for 2 dogs (drop off day daycare is included in overnight rate)
$100 for 3 dogs (drop off day daycare is included in overnight rate)
Pick up day is a daycare service rate and costs are dependent upon your pick up time.
We do not allow drop off or pick up on holidays.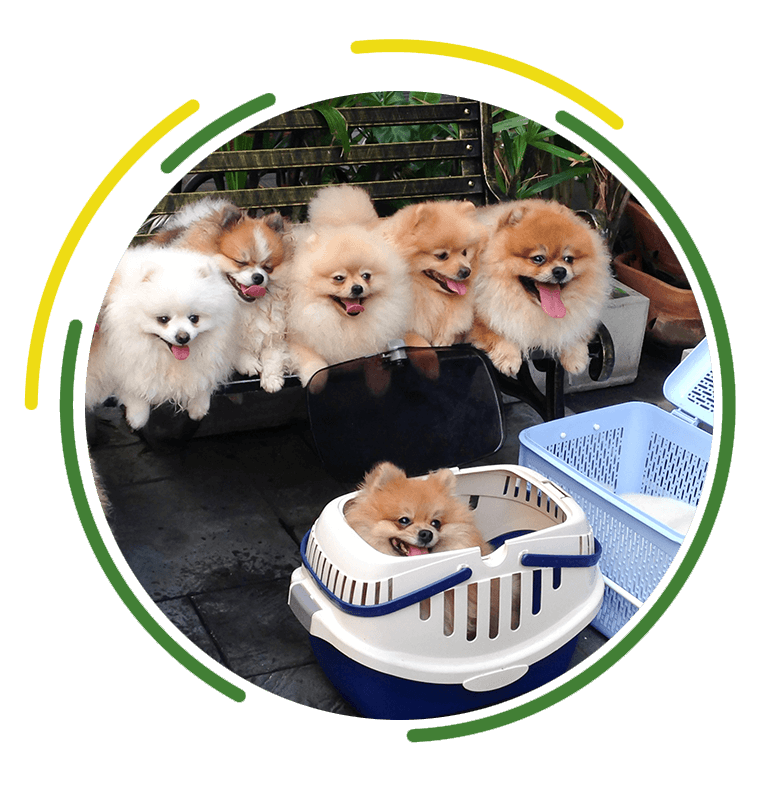 Monday-Saturday: 6am-8:45am
Monday-Friday and Sunday: 4pm-6pm
*We recommend dropping off in the earlier window as daycare is included in the overnight rate. Take advantage of it.
Mark your dog's collars/leashes/harnesses with their name
Bring food/treats clearly marked with name, quantity and schedule
Bring any required medications with clear instructions.
Our first step is to do a Free, No Obligation Meet & Greet at our home so we/you can:
Determine if we are a good fit for you and your dog or dogs.
Allow our team to learn about your goals and needs.
Allow us to show you around our home and fenced-in backyard.
What to bring (There are only three things you must bring):
Your dog or dogs and walking gear.
Food and treats (bring a little extra food in case you get delayed).
Medications and/or supplements if needed at time of stay.
***Please clearly mark all your gear and food with your dog's name, quantity and schedule (example: Fido, 1 cup 2x/day).
We have everything else to keep it super simple for you. We have: bowls, measuring cups, beds, blankets, kennels, couches…
Cancelation Policy: We require a 48 hour cancelation notification from your overnight stay start time.