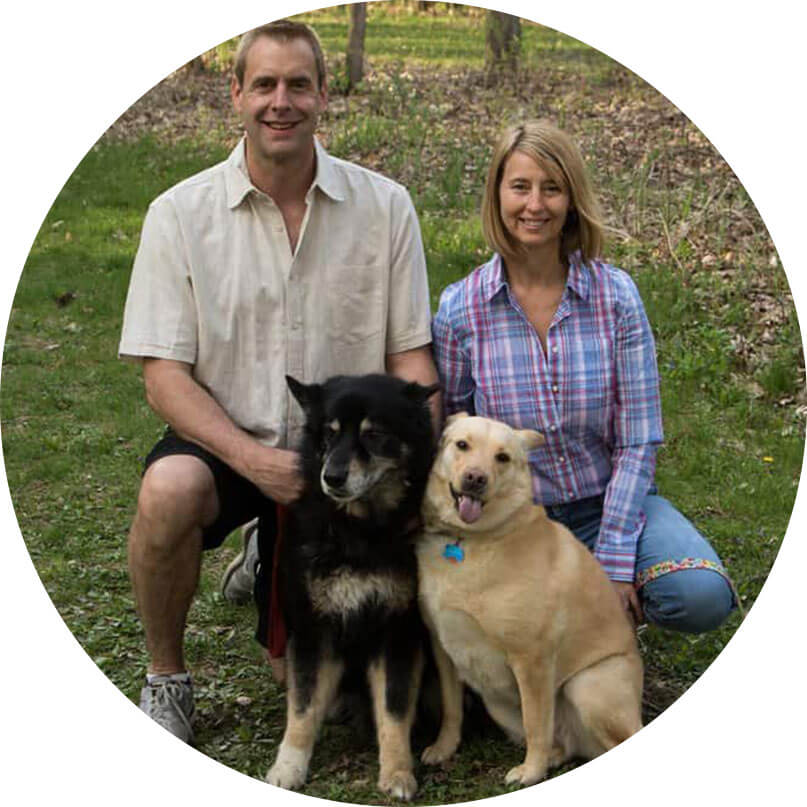 Affordable & Caring Services For Your Pet
In August of 2015 Tracey and Tom embarked on a journey to becoming full time Pet Care Professionals. A friend was pet sitting dogs in the owner's home and she became too busy and couldn't cover all of the requests she received. The friend reached out to Tracey to see if she'd be interested in staying at one of the homes. Tracey and Tom covered a few jobs for their friend over a few months and really enjoyed it. With their friend's blessing they created T&T Pet Care Services, LLC. 
At the time, Tracey was working full time days and Tom was working full time nights so they started out offering Dog Boarding in their home, pet sitting in their client's homes and limited dog walking and cat care visits. In November of 2017 Tracey decided to focus 100% of her time on the pet care business. They then added Doggy Daycare in their home and increased their dog walking and cat, bird and small animal care visits. In 2018 Tracey became certified in Dog Obedience Training. Then in February of 2020 Tom joined the business full time as they had become very busy. In September of 2021 Tom and Tracey purchased a second Doggy Daycare location on the Northside of Madison – Dog Dog Daycare.
Today the T&T Pet Care Services team provides a multitude of services:
Dog Walks and Let Out Services
Doggy Daycare at 2 locations
Westside (in Tom and Tracey's home)
Northside (Dog Dog Daycare at 1201 N. Sherman Ave, Madison, WI 53704)
Dog Boarding (in the homes of team members)
Pet Sitting (in your home)
Cat, Bird and Small Animal Care Visits